March 13, 2017:
Today the SFSS Board of Directors voted unanimously to move forward with the stadium project. We will provide further information as the project progresses.
March 7, 2017:
The SFSS is revisiting the stadium project that was cancelled last August.
In September, the Board of Directors appointed three members to review the project. These members negotiated a much-improved Stadium Project Contribution Agreement with SFU.
SFU has agreed to provide any necessary funding beyond the SFSS' $10 million budget. This critical change would provide enough funding for the stadium to be built while saving the SFSS $4 million.
The revised Stadium Project Contribution Agreement was recommended to the Board of Directors on March 6 in an open Board meeting. Changes from the August 2016 agreement include:
The SFSS would no longer take out a loan, but would make a contribution of $10 million over 15 years. This eliminates approximately $4 million in interest costs that the SFSS would have otherwise been required to pay to a bank.
SFSS would only contribute $10 million. SFU would cover any additional costs.
The minimum scope of the project would be 1,800 seats, a full roof, and a press box.
The University would be responsible for building the stadium within 3 years (by April, 2020).
SFU would provide the SFSS with $50,000 annually for 15 years to be used to assist undergraduate students (SFSS members) experiencing financial need.
The Board of Directors will be making a decision regarding the Stadium Project Contribution Agreement at its upcoming meeting at 9:30am on Monday, March 13 in MBC 2290. All members are welcome to attend.
All questions are to be directed to:
Arr Farah, VP University Relations, vpuniversity@sfss.ca
Larissa Chen, President, president@sfss.ca
Attachments: Schematic Designs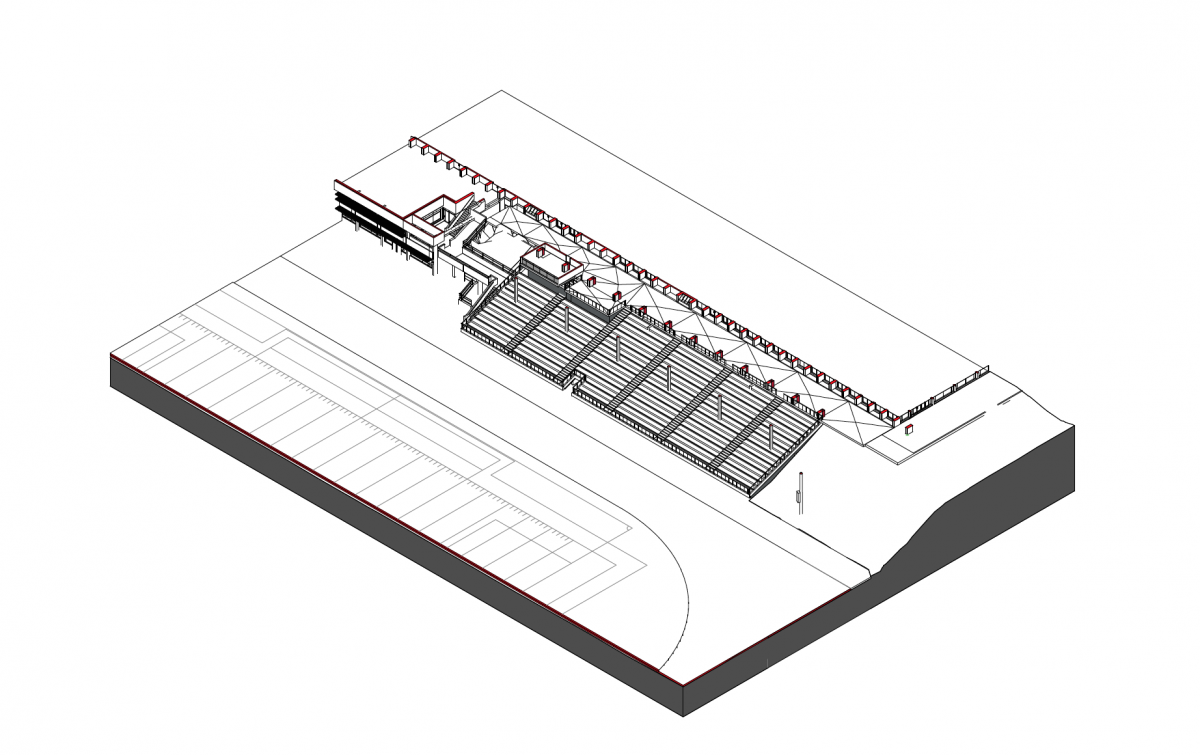 View from above with stadium roof removed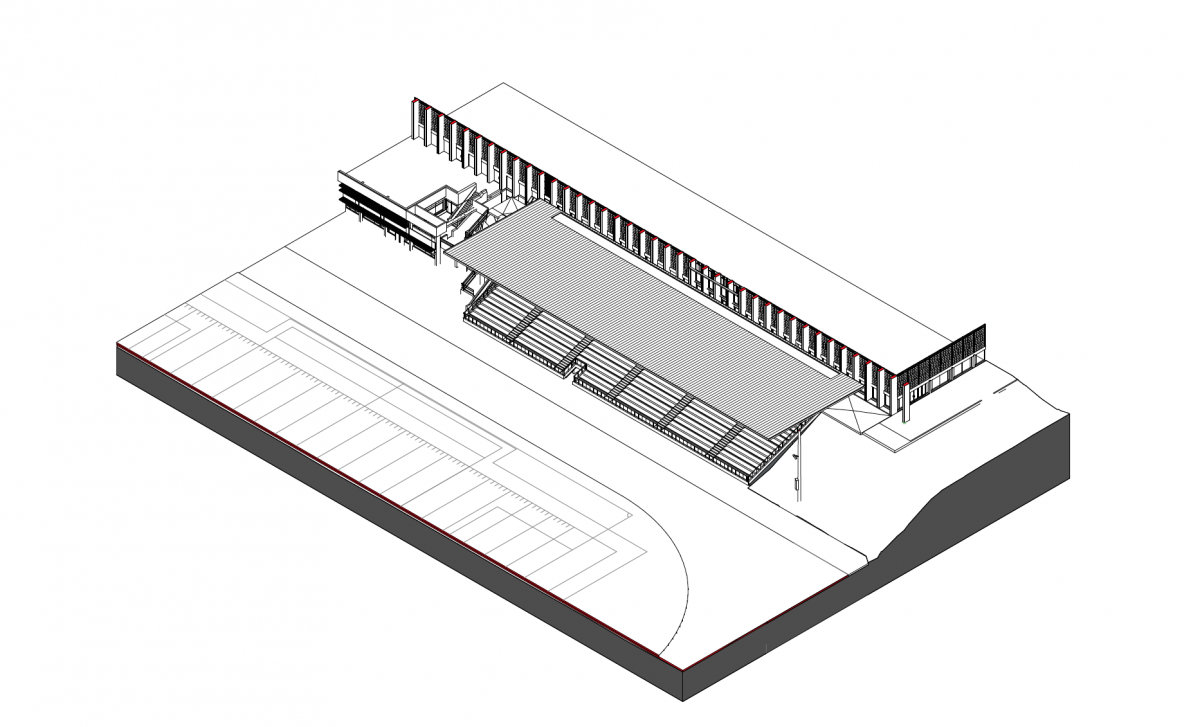 View from above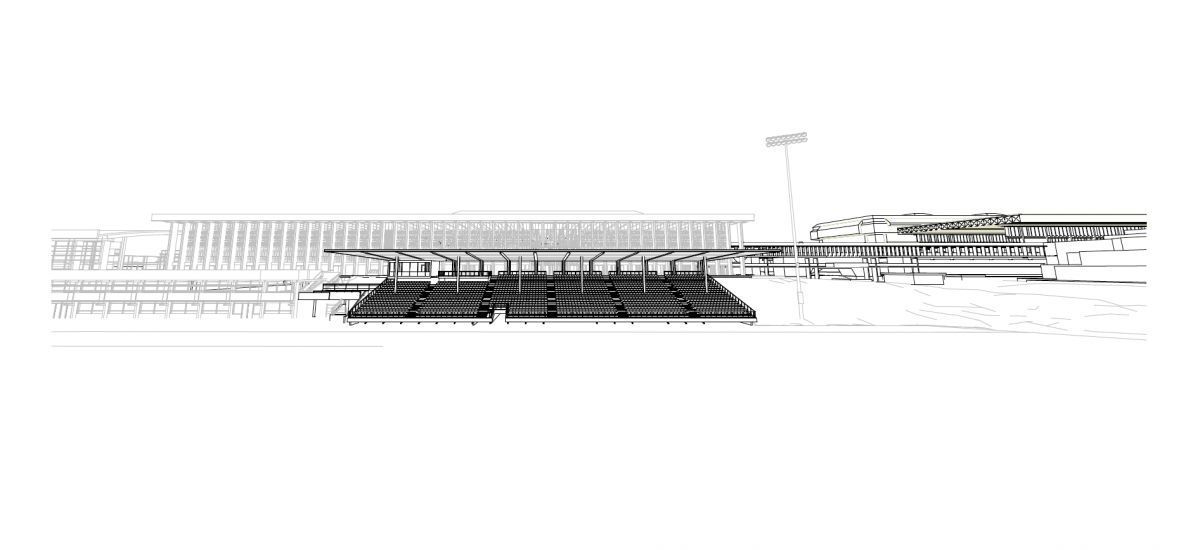 View from Terry Fox Field with the Lorne Davies Complex in background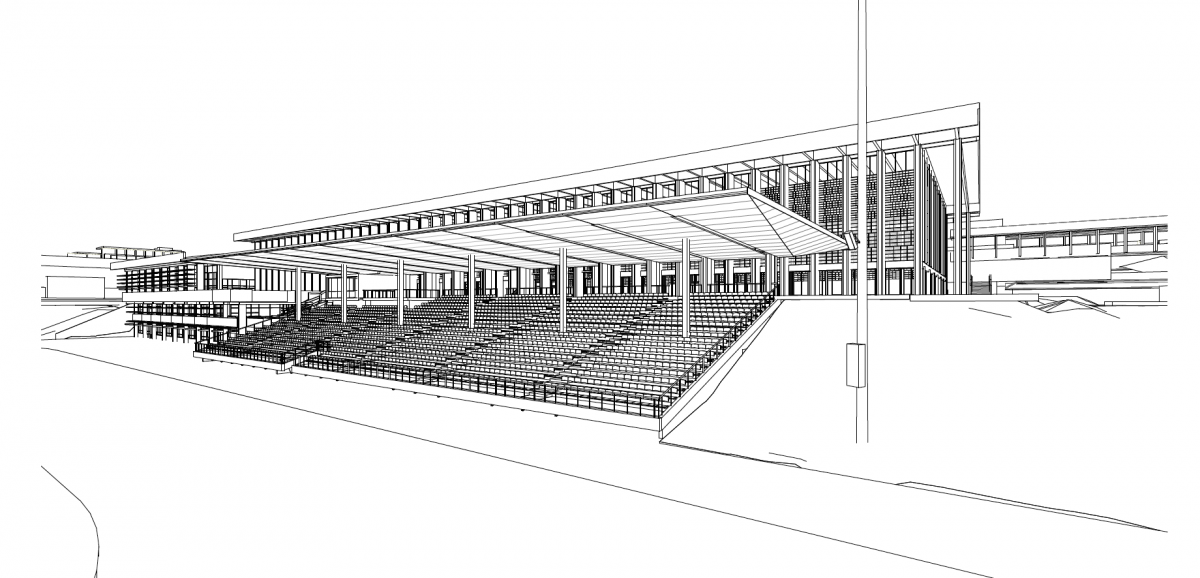 View from Terry Fox Field, east side