Join us in welcoming our new SFSS Out on Campus Coordinator, Dani McNeil-Willmott!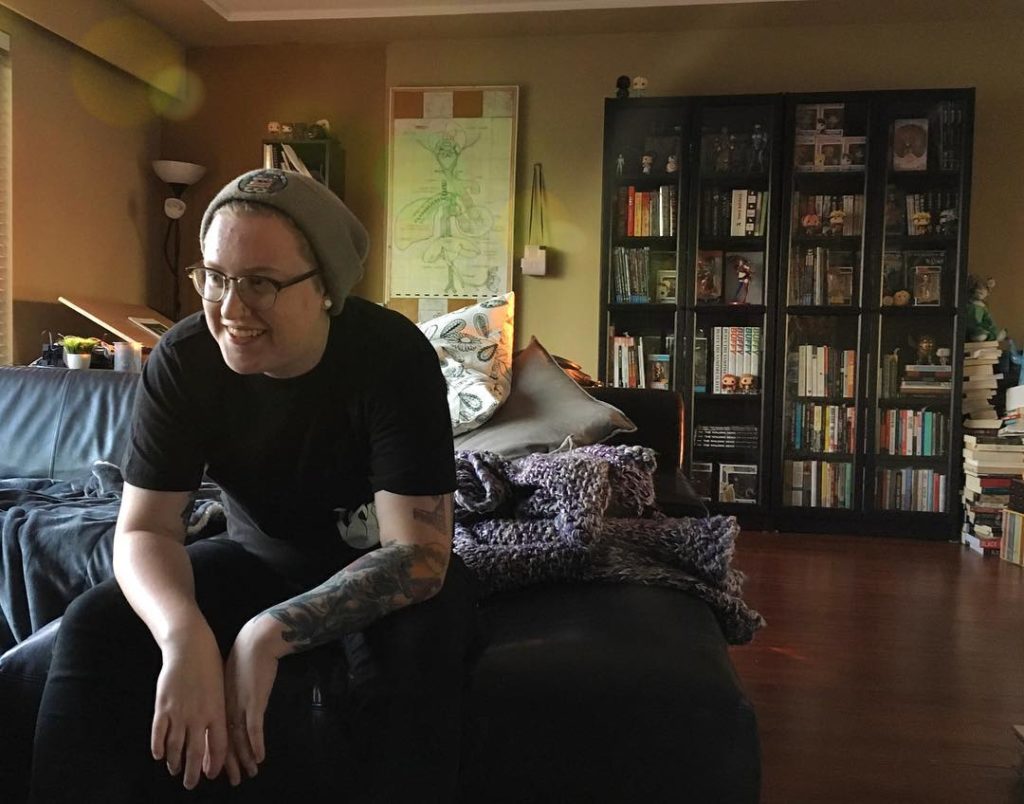 Dani identifies as a queer, non-binary, trans masculine human. They hold a bachelor's degree with a double major in biology and psychology, from Cape Breton University. They are currently finishing up their MA in Gender, Sexuality and Women's Studies at SFU.
With a love of nerd culture and art, much of their graduate academic work has been centered on using comics to convey messages around mental health and queer/trans identities. Increasing representation through a number of different mediums is a long standing passion of theirs.
If they aren't bent over working on their own art and creative writing projects, they can be found nose deep in a comic, invested in some new show, or engrossed in a game. Video or table top, they don't discriminate.
Dani comes to Out on Campus with over 5 years of experience creating safe, inclusive spaces that center the wisdom and voices of Indigenous and marginalized folks. Dani is committed to cultivating a richer and more diverse campus culture through implementing accessible spaces for LGBTQ2AI+ students across campus, educating SFU about queer and Tran's issues, and fostering life-giving and affirming relationships with SFU's Queer community.
Dani looks forward to meeting collective members of Out On Campus, and forging relationships with students and volunteers as we work to continue creating new ways to centre the voices of the unheard and help make SFU more inclusive for all.