Featured Club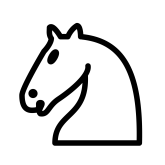 Chess Club - SFU
For everyone who enjoys playing chess or wants to learn it! Meet every Friday at 4:30 PM, WMC 2501.
Open Textbooks
Find out how you can help us lobby the SFU Administration to incite participation and involvement in the BC Open Textbook Program. Sign the petition!
Food Bank Program
The SFSS Emergency Food Bank Program is intended for students in a state of need and is meant to replace a physical, traditional food bank.