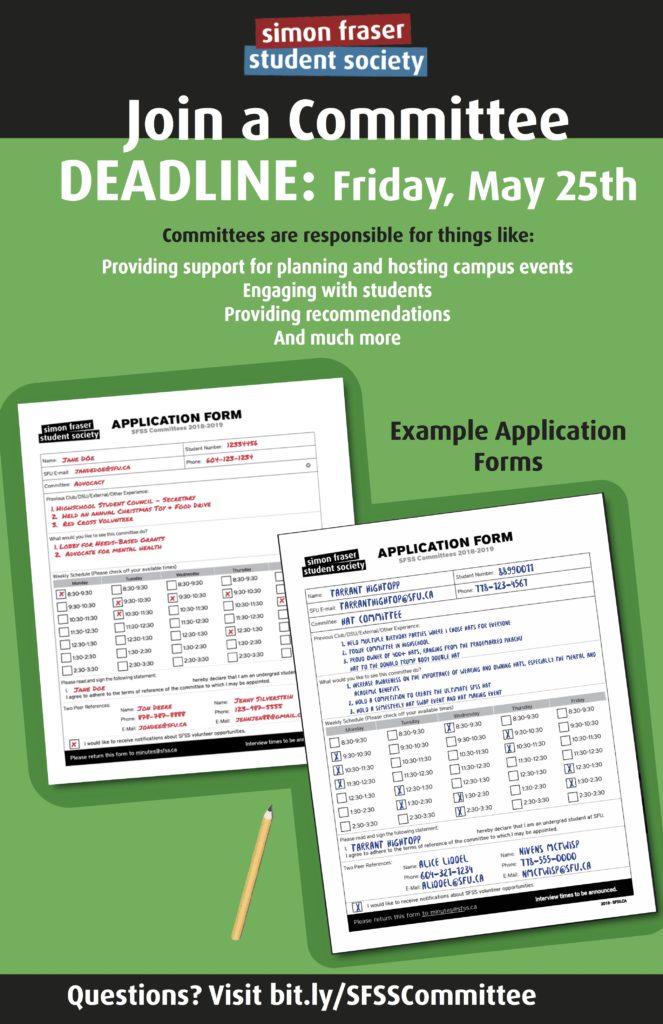 Nominations are now open for committee At-Large representatives.
Committees are responsible for a range of activities, including but not limited to providing support for planning and hosting campus events, advocating on behalf of the members on issues such as making education and transit more affordable, and providing recommendations on where space upgrades are needed across all three campuses.
To apply for a position on a committee, simply fill out the Committee Application Form and send it along with any questions you might have to Zoya at admin.assistant@sfss.ca.
Selection Process for At-Large Members
The Nominating Committee will provide candidates with 2 minutes to express their interest in volunteering for the committee. These meetings will take place at all three campuses. The Board of Directors will receive the recommendations from the Nomination Review Committee and appoint their chosen candidates at one of their meetings. Click here to read more about the Committee Member Appointment and Resignation (GP-12).