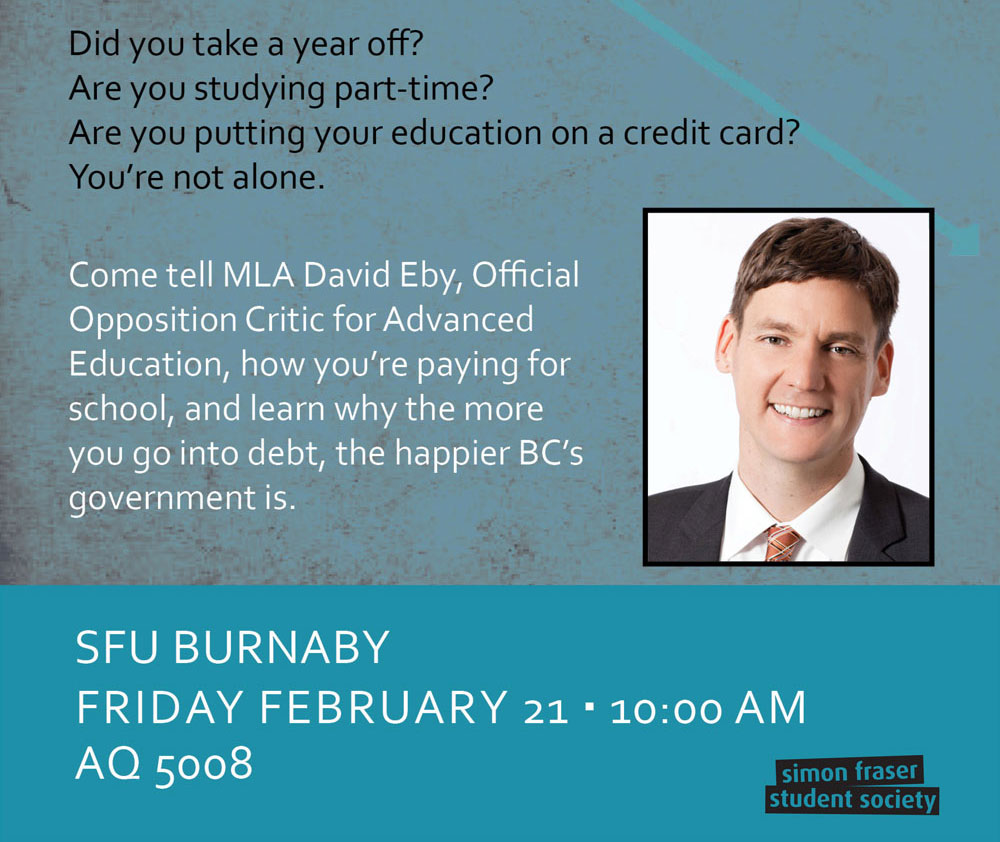 Friday February 21 – 10am – AQ5008
Declining Futures: What are the consequences of BC abandoning our next generation's economic future?
BC residents between the ages of 15 and 29 face Canada's worst absolute unemployment rate, while at the same time BC's employers are hiring the most temporary foreign workers in Canada because they say they can't find the skills they need in workers here. David's presentation links education, training, student loans and employment in a compelling presentation about how BC's abandonment of our social contract with the next generation is already showing troubling impacts in the province's economy.