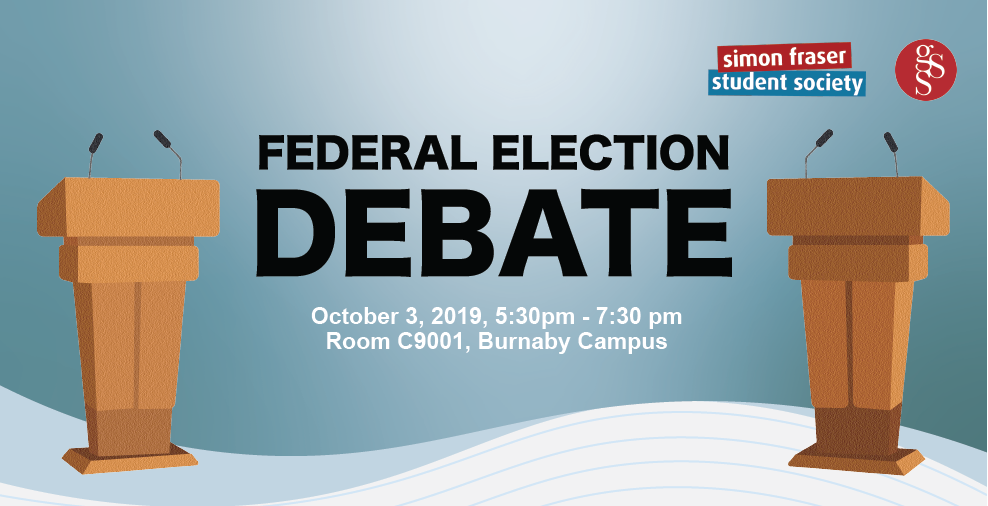 What are your thoughts about public funding for Post-secondary education? How do you feel about climate change? Do we need to push for a Green New Deal in Canada?
The Simon Fraser Student Society and the Graduate Student Society are hosting a debate between the candidates contesting the Burnaby North-Seymour riding in the upcoming federal election.
Topics of Focus:
● The federal government's role in post-secondary education & tuition
● Housing & affordability
● The environment & climate change
Where: Burnaby Campus Room C9001
When: Oct 3, 2019 – 5:30 to 7:30
RSVP: https://www.showpass.com/federal-election-debates-2019/
Presented in partnership with:
● SFU Department of Political Science
● SFU Public Square
● Embark
● Teaching Support Staff Union
● CJSF
● SFU 350
Watch the debate live at 5:30pm here.